Christmas and Holiday Decorating
With the weather getting colder and the holidays fast approaching, you can keep things warm and festive by decorating your home. We offer an array of products to make both your outdoors and indoors looking great all season long.
Planters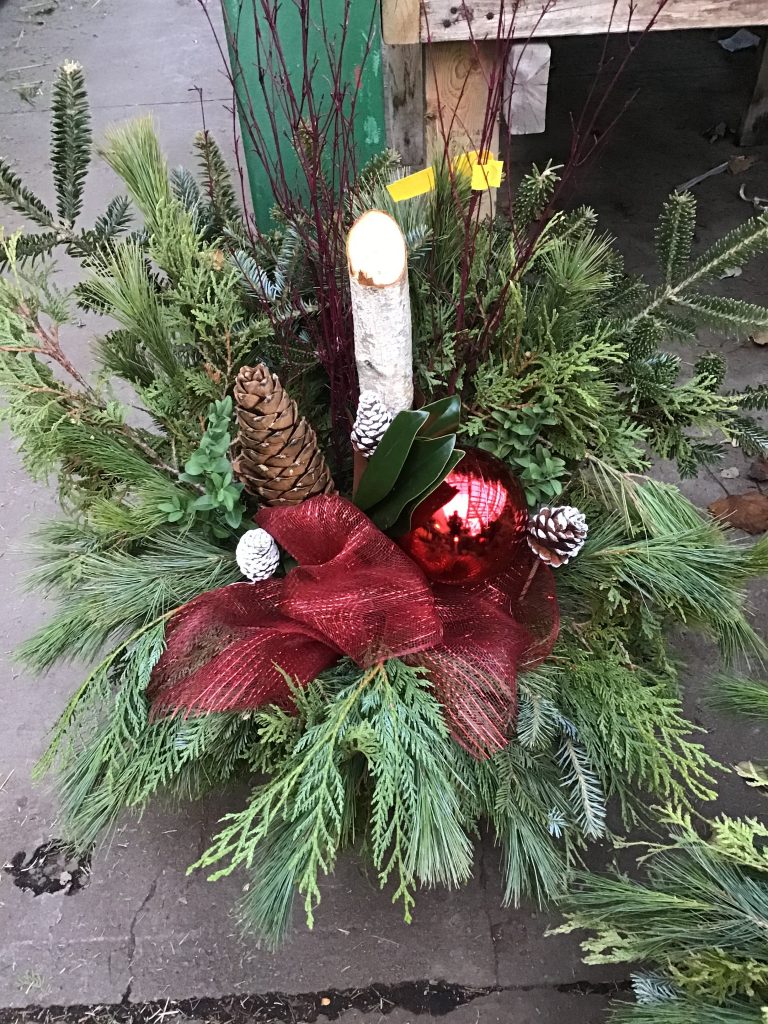 Placing Christmas planters in front of a door immediately adds pizazz to any home.  We have a huge selection of readymade planters available in a variety of designs and styles for you to choose from:
Festive Planters
Deluxe Planters
Supreme Planters
Hanging baskets
If you are feeling adventurous, we also sell everything you need to build your own from a variety of evergreen boughs to all the different accessories to make something unique to your tastes.
Boughs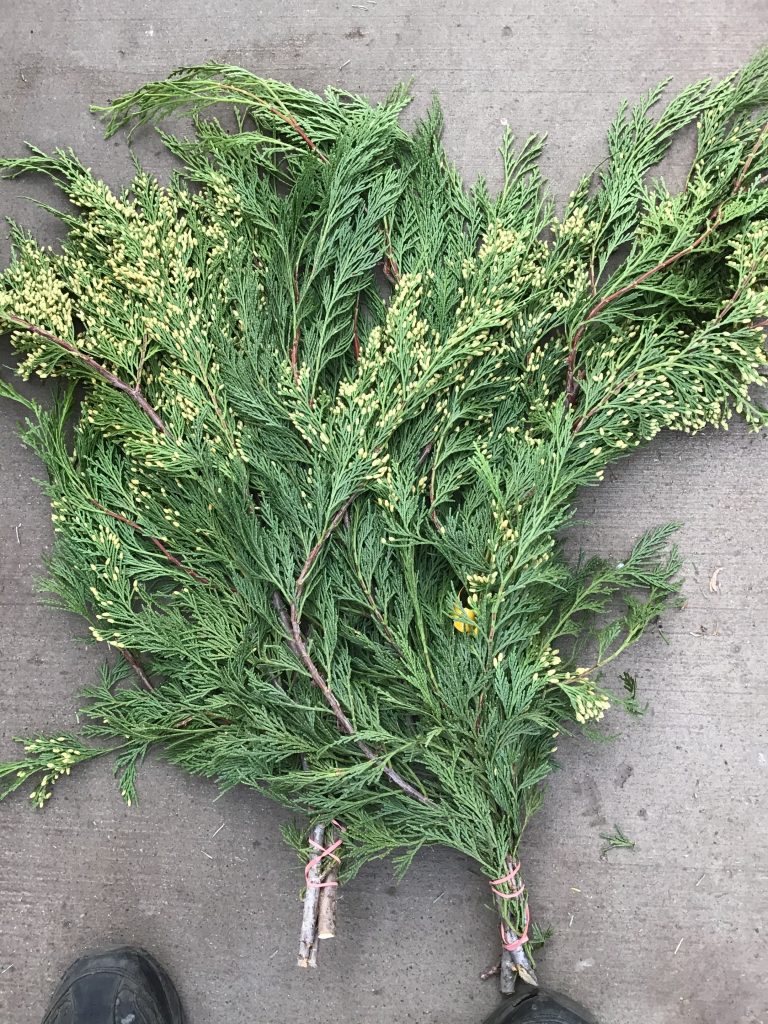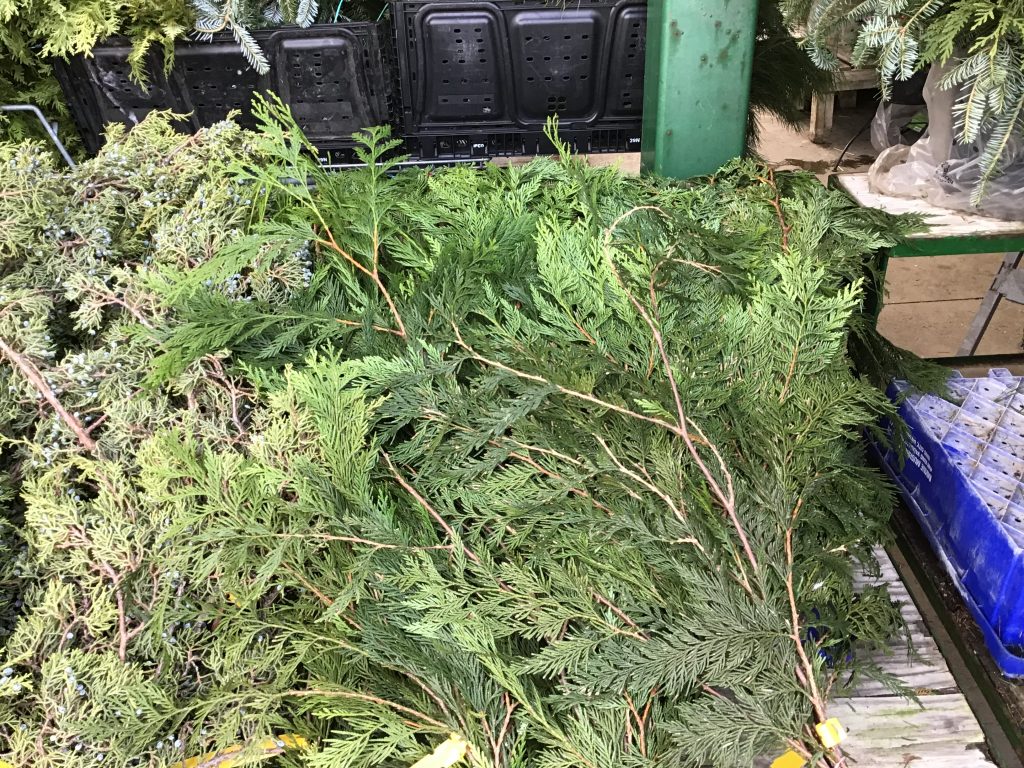 White cedar
Fraser Fir
White pine
incense cedar
Juniper
Western red cedar
And many more
Accessories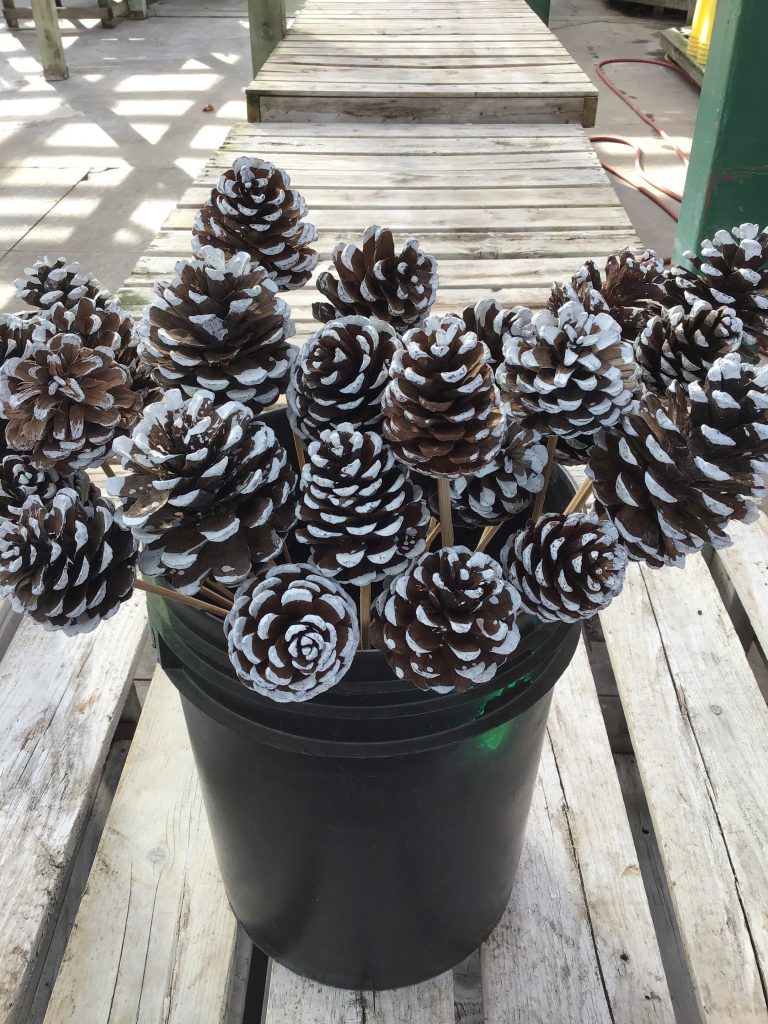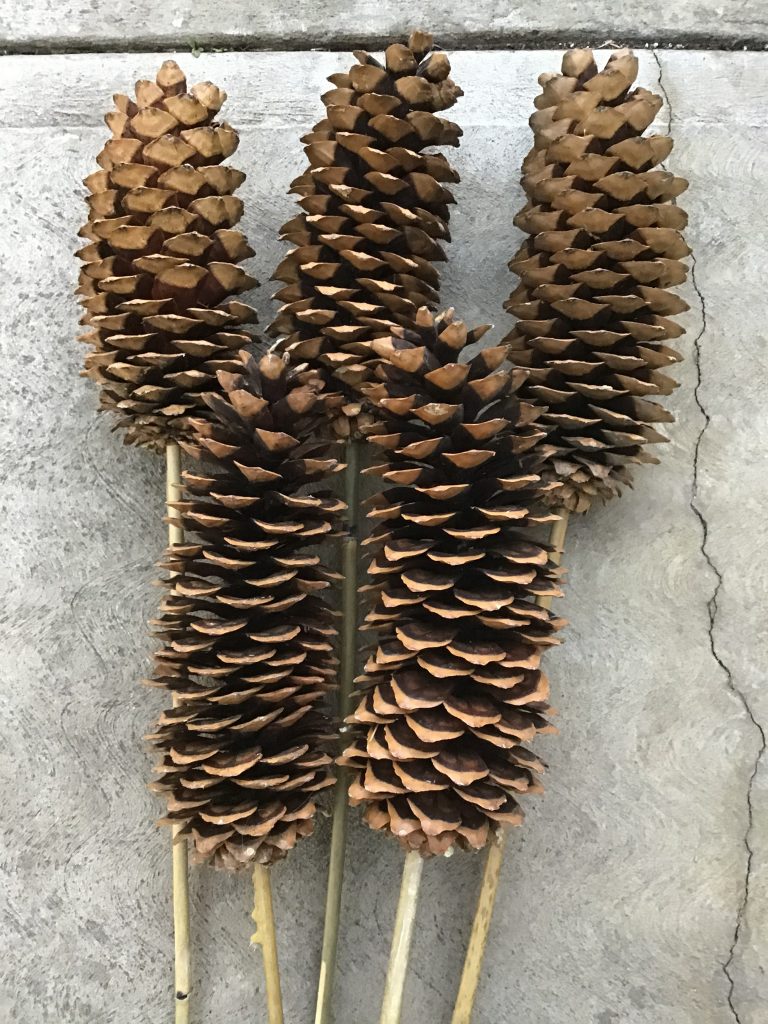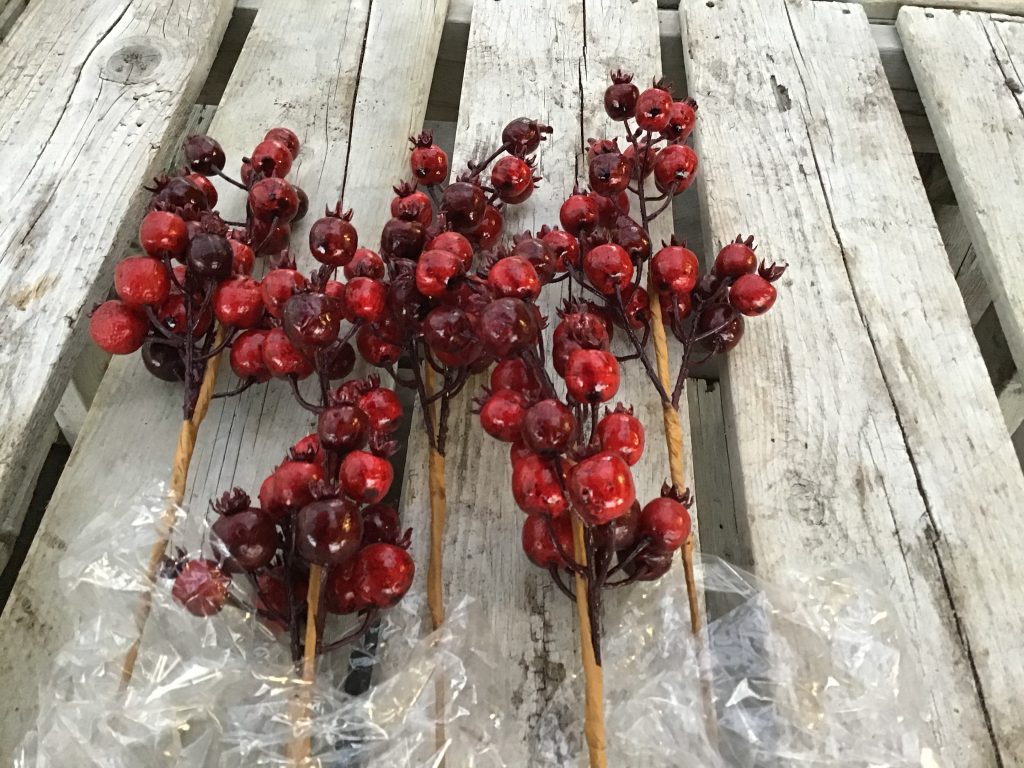 Strobus cones picks (red, gold, silver, natural, frosted tip)
Lotus pods picks (red, silver, gold)
Vine ball picks (red, silver, gold, natural)
Ornamental balls (red, silver, gold)
Festive berries
Painted branches (red, white, silver, gold)
Dogwood
Sugar cones
Birch poles
Magnolia
Oregonia
Bows
And many more
Garlands & Wreaths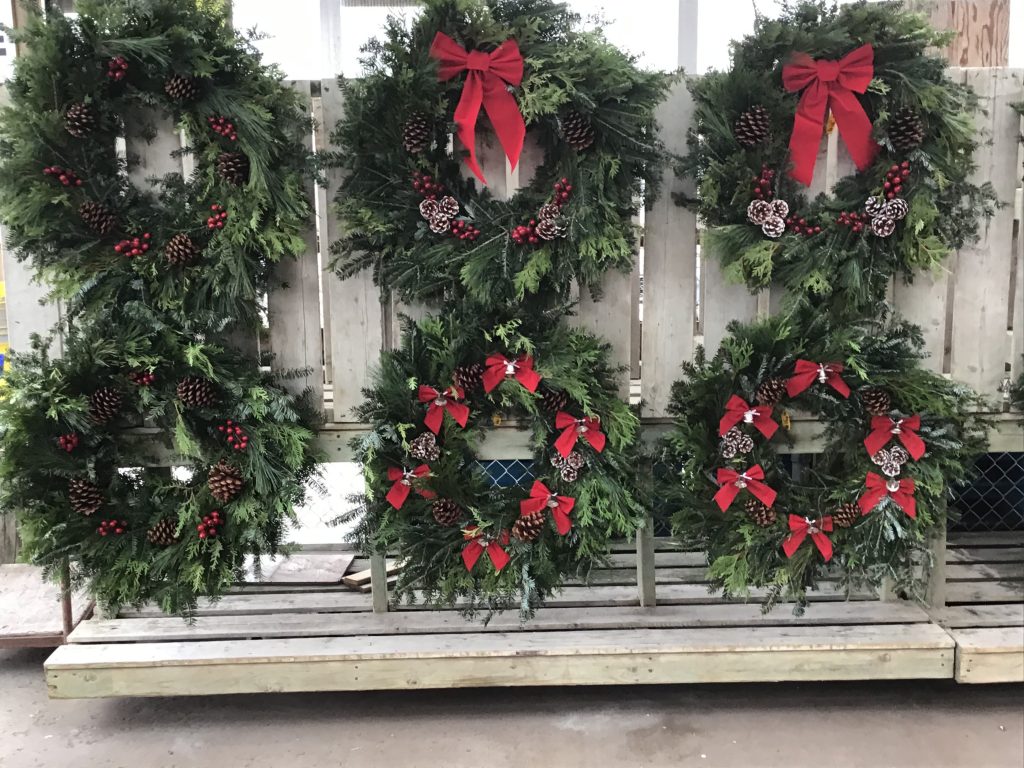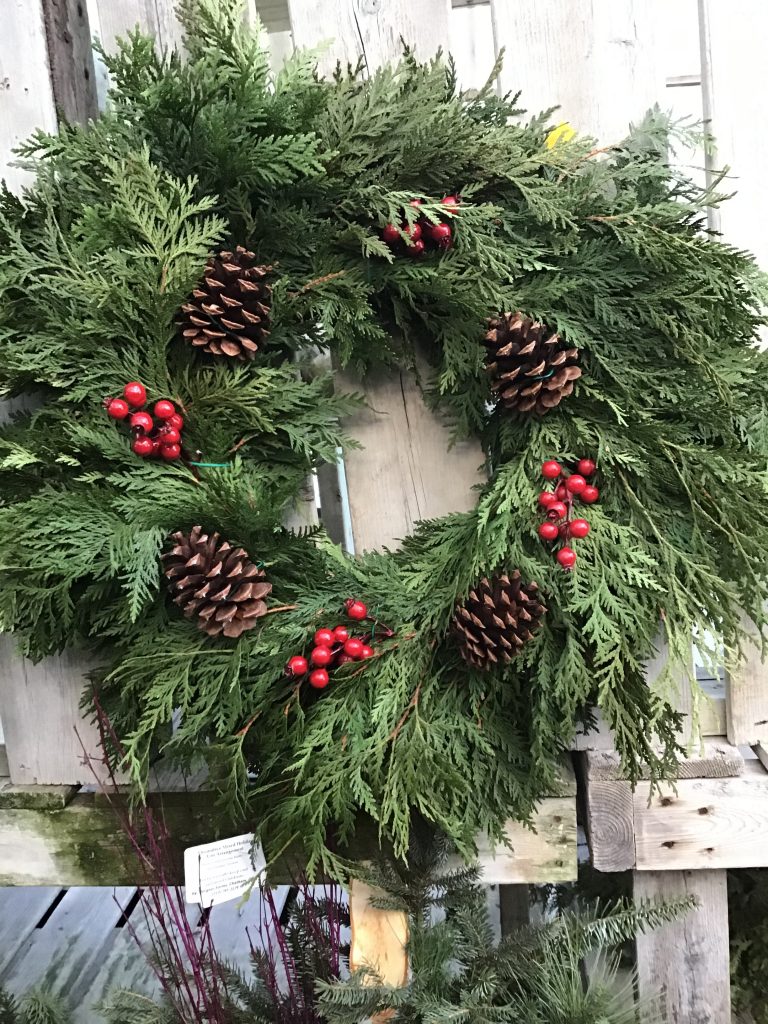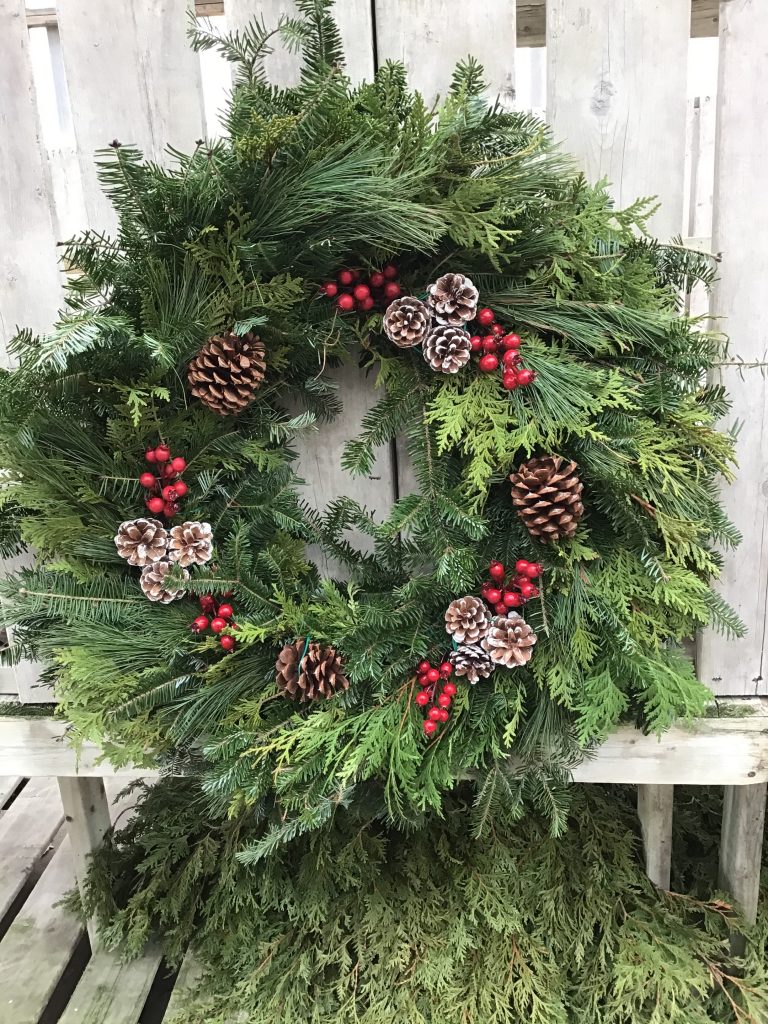 Garlands and wreaths can beautify your home both indoors and out. We offer many different varieties of both garlands and wreaths to best suit your needs.  Our wreaths are available in different sizes and styles both pre-decorated and natural.
Garlands
Fraser Fir
White Cedar
White Pine
Wreaths
White Cedar
Fraser Fir
Fraser Fir Mix (contains Fraser fir, white pine, and white cedar)
Noble Fir Mix (contains Noble fir, juniper, incense cedar, pine cones)
Live potted trees
A trend which is becoming more popular over the years is people using a live potted tree, and then planting it into their gardens so to have them for many years. These trees can be used on your patio outdoors by adding a few lights and brightening your home, or even brought indoors for a short period of time to use as your Christmas tree.  We have a few different sizes and varieties available for you choose from:
Blue Spruce
Alberta Spruce
White spruce
Christmas Trees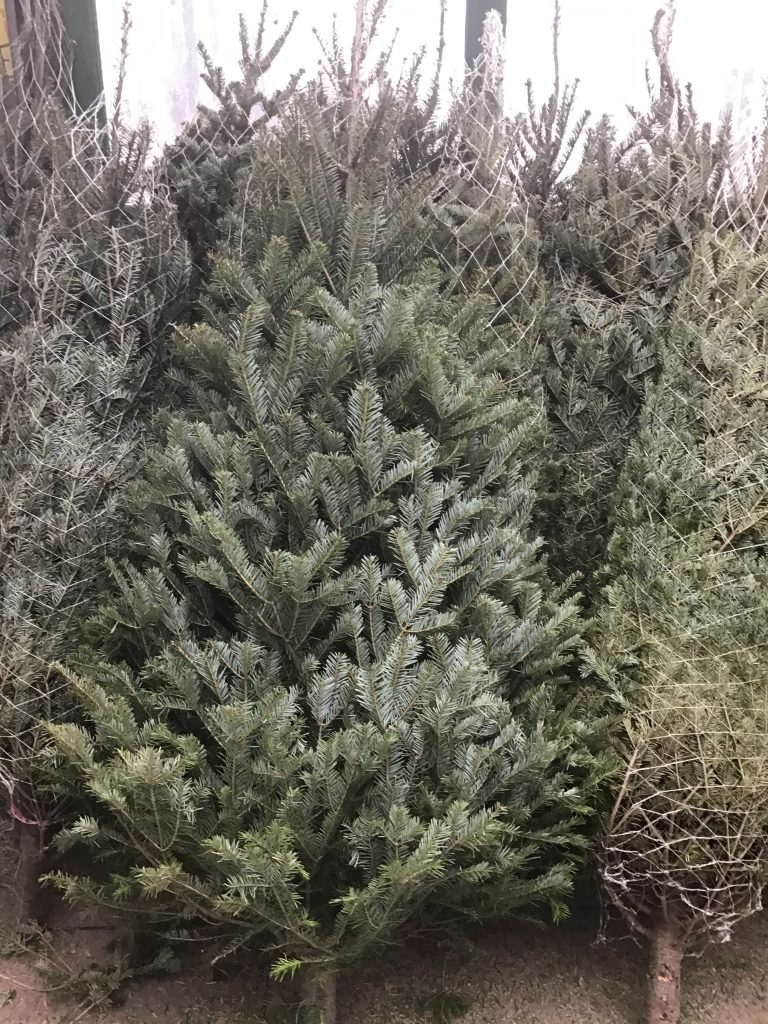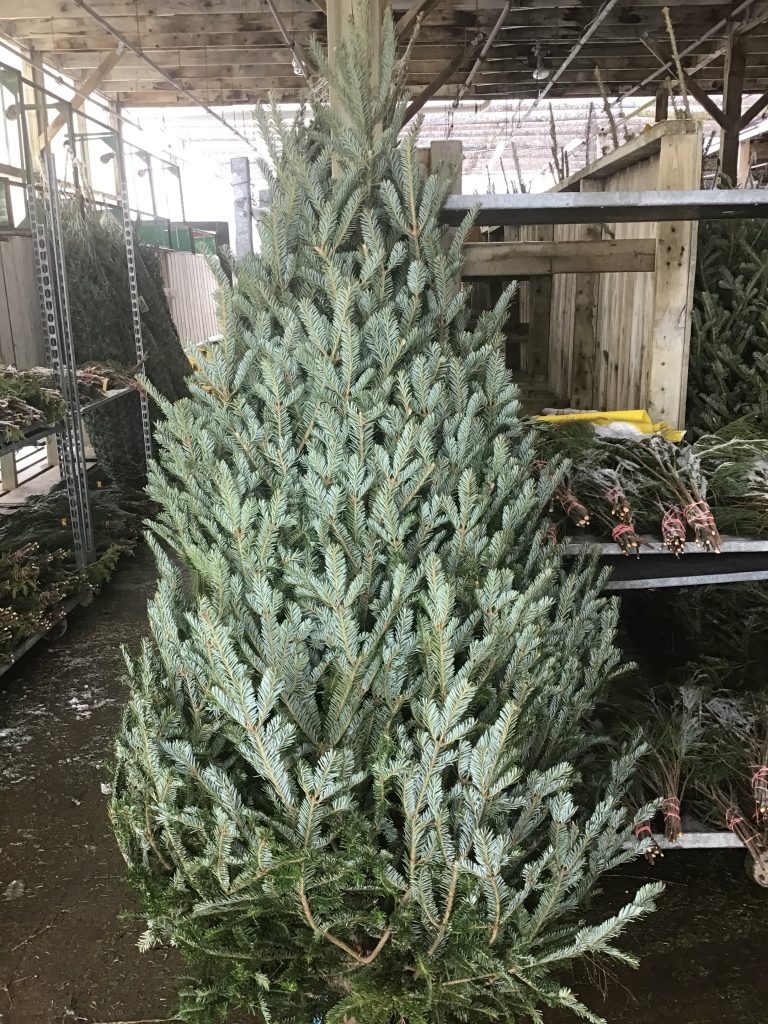 Having a Christmas tree is tradition that many families use.  Having a freshly cut Christmas trees makes that tradition even better as the beautiful aroma and lovely shape of your decorated tree becomes the focal point inside your home.
Our trees are freshly cut to ensure that they will last throughout the holiday season. We know that every household requires their own unique tree of a specific shape and size, that's why we offer trees ranging from 4 feet tall all the way up to 12 feet tall.  We carry three varieties of trees:
Fraser Fir
Balsam Fir
Scotch Pine
Poinsettia and Christmas Potted Plants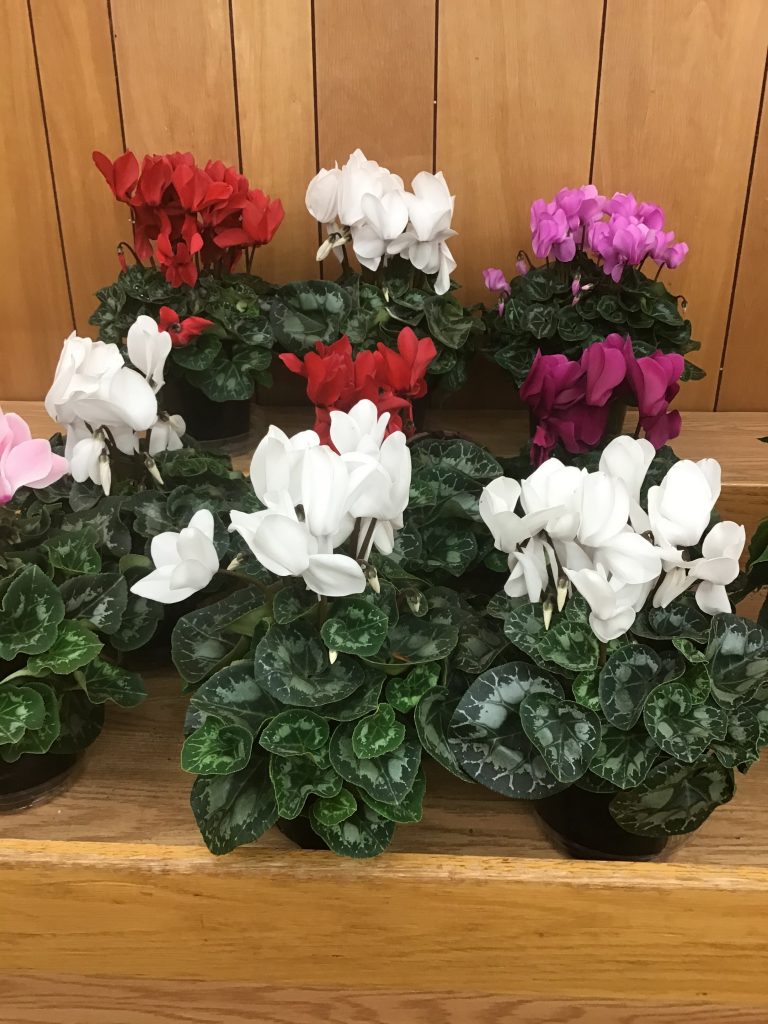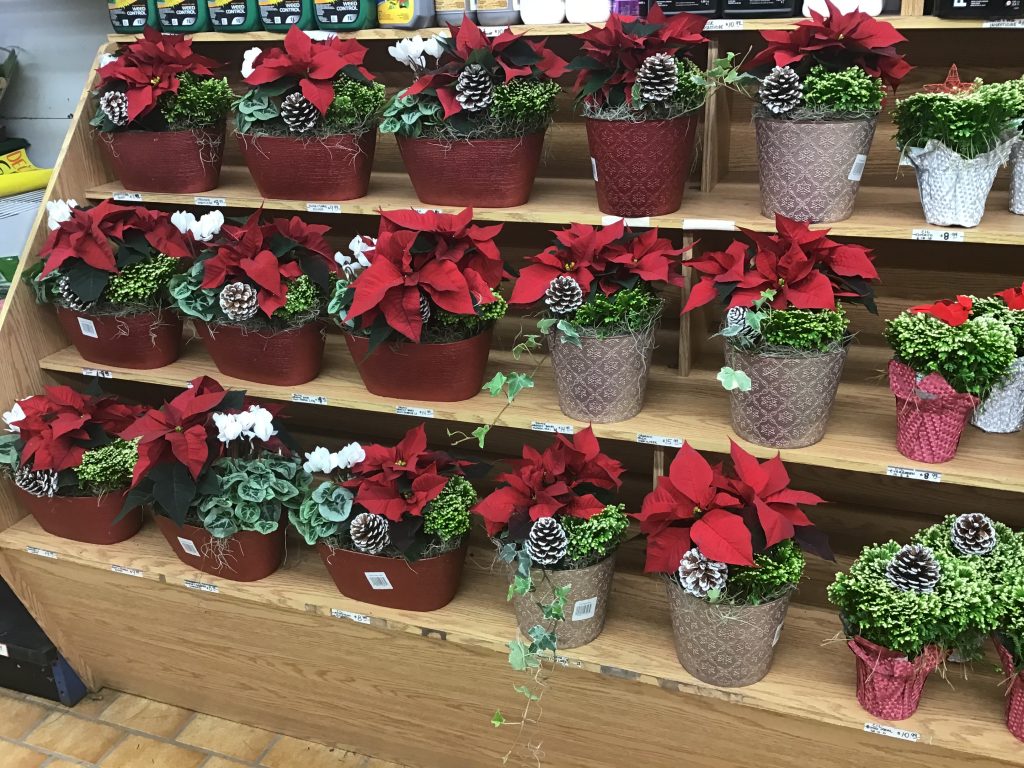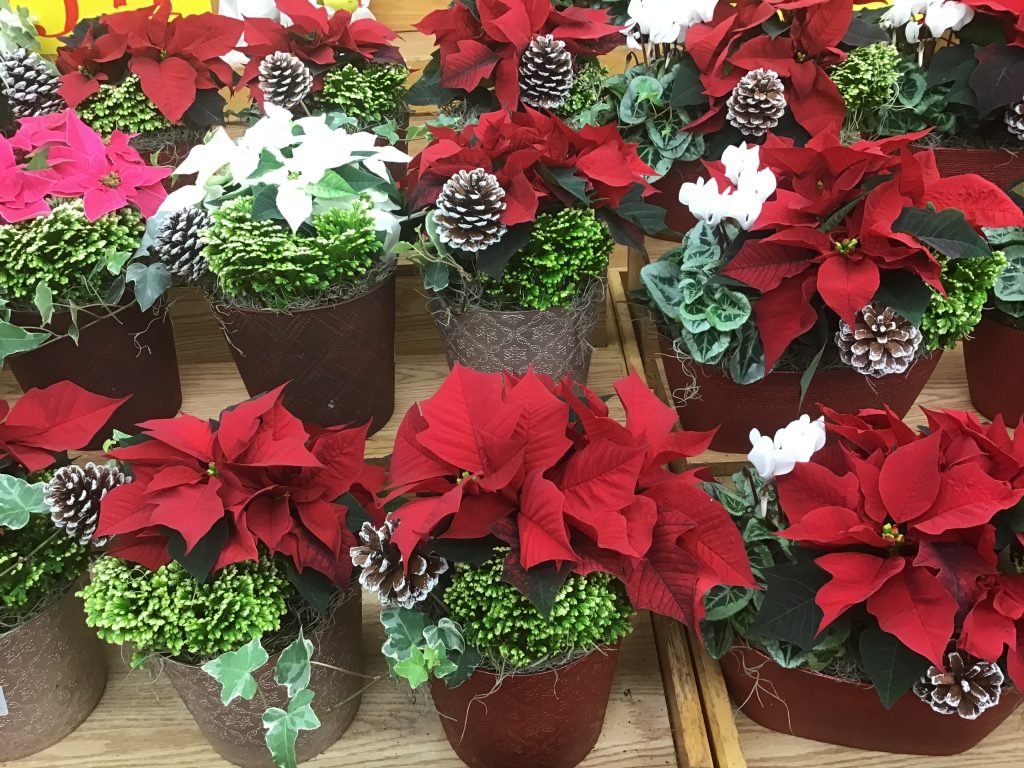 Poinsettias are a long-lived tradition that makes a perfect table centrepiece for your home, and a perfect gift for your holiday visits. We have an array of beautiful poinsettias which are available in many sizes and colours.  We also offer different styles of flowering table centrepieces that have poinsettia in them, as well as different seasonal plants like cyclamen and frosted ferns to create a beautiful arrangement.
If you want to try something different from the traditional poinsettia we offer many other seasonal plants that are bound to spruce up decorating.
Some of your Christmas choices include:
Poinsettias (various sizes and colours)
Christmas Cactus
Amaryllis
Cyclamen
Christmas Centrepieces
And many more